Many dogs will enjoy the benefits of elevated food bowls. It's not just the aesthetic look that makes the adjustable pet bowl appealing. Elevated bowls are less likely to slide on the floor, and may also reduce the area where the dog eats.
Your dog should be able to eat without straining their neck too far down or up. The correct height of the elevated food bowl will depend on the size of your dog. therefore, an adjustable elevated food bowl would be a better choice, which provides room for adjustment.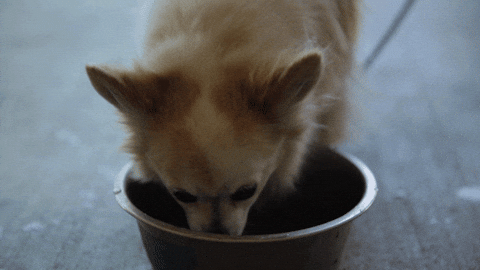 In addition, the height of the bowl is slightly increased, so your dog does not have to bend over to eat food. This can lead to a more comfortable posture and may prevent your dog from eating too fast. It also promotes effective digestion and can reduce gastrointestinal problems such as bloating.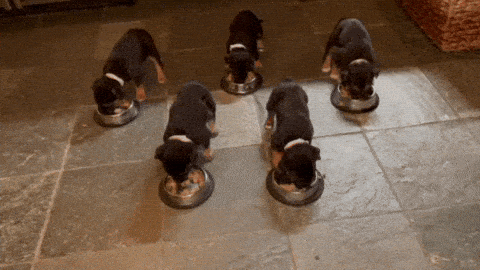 Here, our favorite elevated bowls are that newly launched this week!

If you want to choose a bowl that will grow with your pet, this adjustable option has 4 levels of height, and you can adjust it according to your pet's height
We started from this one simple question!
Why does every bowl have the same height
, 
when every dogs and cats have different 
physical conditions and shapes?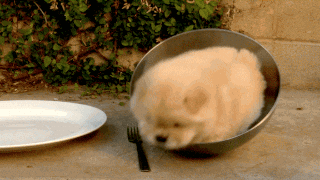 This budget-friendly option is practical and pretty, with unique details that will add something special wherever your pup eats.
Tableware that is not suitable for pets is dangerous.
An uncomfortable posture when eating can cause legs to bend or strain neck and back joints, or eating in a low posture can narrow the esophagus, leading to vomiting and indigestion.

ARRR's Yummy pet bowl is an adjustable bowl provides a healthy feeding posture to help them eat and digest better, and its height-adjustable function is suitable for your pet's body shape, greatly reducing the pressure on the joints and bones.
180º screen shadow

Due to the wild instinct of animals to protect food, they become sensitive at mealtimes. Even in a safe place like home, an open space has a wide view, which can make animals feel nervous and anxious when eating. ARRR's raised bowl has a 180º screen shadow, which effectively helps pets fully focus on mealtime without feeling nervous and anxious.
Tableware that is too light is easy to shake, causes noise, and easily makes your pet feel anxious.

Durable, lightweight, the body, and the rack firmly fix the bowl to prevent shaking, allowing your pet to eat better and preventing the floor from being messy.
Safety material

Using plastic utensils may cause skin problems for your pet. ARRR's pet bowl is safer and more hygienic than any other stainless steel or plastic bowl because it uses high-quality Korean-made ceramics and does not produce any harmful substances from the bowl.
The one and only pet bowl for your fur-friend.
Arrr Yummy pet bowl For Dogs & Cats
Time to say Good-bye to all those uncomfy and awkward meal times.
You can present your fur-friends a happy meal time, just by choosing the appropriate treat bowl.