From the dog's perspective, the owner is my whole world 🌏⚡️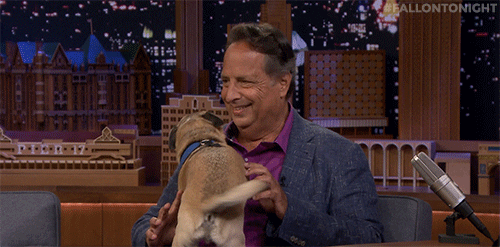 Image source:@GIPHY
In the short 10-15 year life of dogs, what can we do for them to make them happier?😢
1. Establish a regular life
I believe that owners who have installed pet monitors know that as long as the owner goes out, the furry child often doesn't go anywhere, only waiting for the owner's return in front of the door.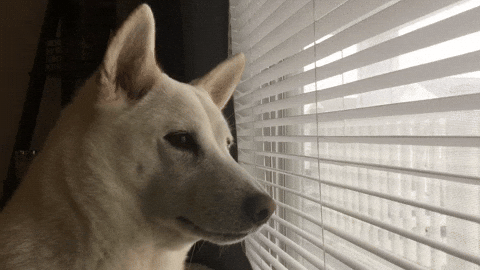 Image source:@GIPHY
Dogs like to have regular life and try to get off work regularly, which can make the dog feel more at ease and know when the owner will come home to accompany them. Image source:@GIPHY
When you go home, reducing excessive hugging and kissing your pet can speed up the pet's adaptation to the owner is not at home.
2. Daily walk time
Dogs will wag their tail in excitement whenever they hear the word "let's go for a walk"?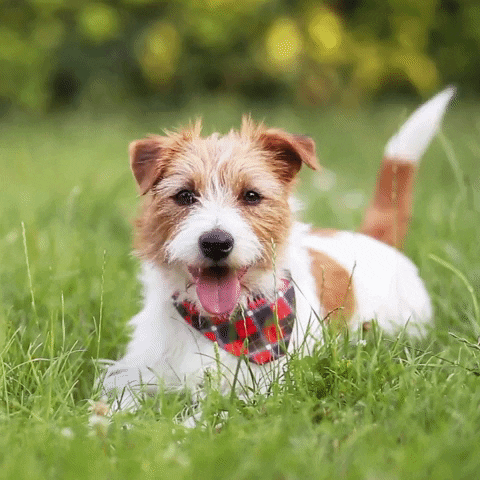 Image source:@GIPHY
In addition to maintaining your dog's muscles and cardio, walking can reduce stress and stabilize mood through the process of sniffing. More importantly, during the walk, you can enjoy time with mom and dad!

Image source:@GIPHY
A comfortable harness and leash are important for your dog to make your pet's walks easier and more enjoyable.💗
There are two super cute colors, lavender & Green.🍇🍏 

3. Comfortable and secure rest space
Dogs love familiar spaces. It can be very disturbing and stressful in unfamiliar environments, as does where pets rest and sleep. Dogs can feel safer if they place a fixed, comfortable nook where they can rest quietly and safely.
Double-sided material design, warm in winter and cool in summer. Bring a familiar quilt with pets to reduce anxiety when going out.

Image source:@benwan.honmaru/Instagram
4. Good relationship with pets
The owner is everything to the pet, so the more time you spend with your pet, the happier they will be.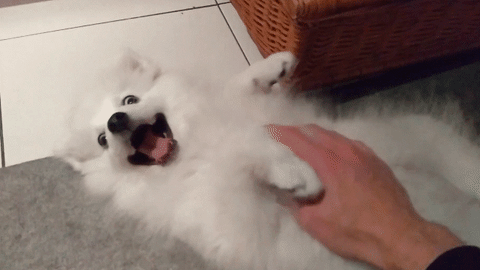 Image source:@GIPHY
Taking advantage of the good weather for vacation, it is better to take your pet to parks, grasslands, or even go camping together!
Not only can it be used as an outing bag, but it can also be directly used as a comfortable cushion. The inner layer is made of double-sided material, you can use the cooling surface when it is hot, and turn it over to turn into a warm cushion when it is cold.


Pets are family to us; friends; and more of a responsibility. The joy that pets bring to us is indescribably precious. No matter how busy you are, remember to spend time with your pets!